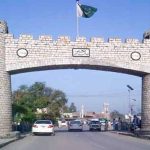 ISLAMABAD: The China-Pakistan Economic Corridor (CPEC) is an open and inclusive platform, foreign ministry spokesperson Zhao Lijian said in reply to a query on Prime Minister Shehbaz Sharif's invitation to Turkey to join the multi-billion dollar project.
"China and Pakistan welcome any proposed ideas that support the Belt and Road Initiative and CPEC," he said in a press briefing on Monday.
Prime Minister Shehbaz Sharif during a visit to Turkiye last week invited the friendly country to join CPEC to bring about regional prosperity, alleviate poverty and empower people through better education and health facilities.
Turkish President Recep Tayyip Erdogan had said Pakistan had been "experiencing and enjoying" the benefits of CPEC.
According to the premier, it would be a "wonderful" joint cooperation that would help them to meet the challenges of today. PM Shehbaz with the offer said that he would be "happy" to discuss the matter with the Chinese leadership if Turkiye moved ahead with the idea of joining CPEC.
"We welcome that countries and international organizations engaged in mutually beneficial cooperation for common development with China and Pakistan will participate in CPEC through appropriate forms to share the benefits of Belt and Road cooperation," the Chinese foreign ministry spokesperson added.
Earlier this month, PM Shehbaz visited China where leaders of both countries agreed to boost CPEC.
The two sides had signed and concluded a number of agreements covering bilateral cooperation in the areas of e-commerce, digital economy, export of agricultural products, financial cooperation, protection of cultural property, infrastructure, flood relief, post-disaster reconstruction, GDI, animal disease control, livelihood, cultural cooperation, space, geosciences as well as law enforcement and security.