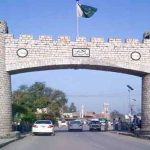 BEIJING: China has urged Pakistan and India to exercise restraint and peacefully resolve disputes through dialogue.
Chinese Foreign Ministry's Spokesperson Geng Shuang said during his regular briefing that as a neighbor to both China calls on both sides to exercise restrain and refrain from taking actions that will escalate tensions.
While commenting on latest situation on the Line of Control, he said we have noted the relevant reports and we are following the situation.