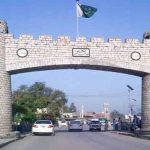 ISLAMABAD: A delegation of Research and Development International (RDI) — the new joint China-Pakistan think tank on China-Pakistan Economic Corridor (CPEC) — congratulated PM Nawaz and the government on Wednesday on achieving a historic consensus on the project.
A recently held All Parties Conference (APC) resulted in support from the entire political spectrum of Pakistan, after leaders from some political parties had shown their concerns regarding the possible route of the CPEC project.
During the meeting with the delegation at PM House, PM Nawaz said that a parliamentary committee has also been formed to oversee CPEC projects and to speed up the process of building the corridor.
He also said that Pakistan and China are "iron brothers" cooperating closely in all domains with the common vision of building a better future for the people of both countries and promote peace in the region.
PM Nawaz welcomed the establishment of RDI which comprises leading scholars and public figures from Beijing as well as a top business group from China's autonomous region of Xinjiang Uyghur, which borders Pakistan. Through the CPEC, the region will be connected with the rest of China.
In the backdrop of the recent visit by President Xi Jinping, PM Nawaz said that CPEC is the flagship project of the "One Belt, One Road" initiative, since both the belt and the road have their meeting point in Pakistan, and would be immensely beneficial for both the countries.
In the presence of President Xi, more than 50 agreements and Memorandums of Understanding (MoUs) were signed giving a historic opportunity to Pakistan and China to forge an even stronger relationship, he said.