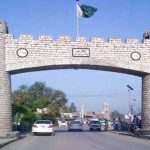 BEIJING: Chinese President Xi Jinping has said that the Belt and Road Initiative is "a project of the century" that will benefit people across the world.
He was addressing the inaugural session of One Belt and One Road Forum for International Cooperation in Beijing this morning.
The Chinese President said the project envisions inclusive and sustainable growth and takes into account development needs of different countries and regions for common prosperity.
He said China will launch Belt and Road cooperation initiative on trade connectivity together with some sixty countries and international organizations.
Xi Jinping said the Initiative focuses not only on the Asian, European and African countries, but is also open to all other nations.
Russian President Vladimir Putin, Turkish President Recep Tayyip Erdogan and UN Secretary General António Guterres also addressed the opening session of the forum and extended their full support to the Chinese Belt and Road initiative for the common benefit of world nations.
Twenty-nine foreign heads of state and government are participating in the forum.
Prime Minister Muhammad Nawaz Sharif alongwith a high-level delegation including all the four provincial chief ministers, is representing Pakistan in the forum.