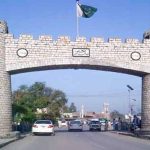 ISLAMABAD: The Civil Aviation Authority (CAA) has on Tuesday cancelled licenses of 28 pilots and suspended 93.
An official notification regarding cancellation of licenses has been issued following approval by the federal government. Seven Pakistan International Airlines (PIA) pilots and a stewardess are among those whose licenses have been cancelled.
CAA senior joint secretary told that scrutiny of other pilots with suspicious licenses through forensic audit is ongoing. The Aviation Division stated that the purpose of this inspection is to protect those who are not guilty.
On the other hand, the Supreme Court (SC) has directed to file criminal cases against officials who were involved in issuance of fake licensing to pilots.
The apex court has ordered authorities to immediately conclude action against pilots who hold fake licenses. The court also expressed dissatisfaction over reports of the CAA and the PIA.
During the hearing of the case, Chief Justice of Pakistan (CJP) Justice Gulzar Ahmed remarked that computers of the CAA are not secure and perpetrators of heinous crimes are easily getting salaries.
DG of Civil Aviation informed the court that government is brining reforms in the authority. CJP remarked that you are not capable of running the CAA.