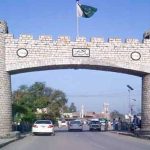 ISLAMABAD: Ex-Senate Chairman and Pakistan People's Party (PPP) leader Mian Raza Rabbani has said that a civilian would have been declared a traitor had he co-authored a book with in Indian.
Reacting to the book being launched in India co-authored by intelligence chiefs of Pakistan and India, a civilian would have been labeled as a traitor if he had authored such a book.
Speaking on the floor of the Upper House of the Parliament, he said unstoppable protests would also have started in the country against the one who would have written the book.
The PPP leader asked to inform the Senate if former Inter Services Intelligence (ISI) Chief General (r) Asad Durrani had asked for permission from the government to co authored the book.