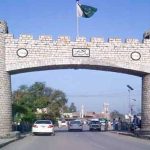 ISLAMABAD: Chief Justice of Pakistan (CJP) Mian Saqib Nisar has stressed for evolving a mechanism to bring back the money stashed by Pakistanis abroad.
Hearing a case pertaining to foreign assets of Pakistanis in Islamabad on Wednesday, the chief justice noted that billions of rupees have been stashed by Pakistanis in Switzerland as well as properties have also been acquired by Pakistani people in the UAE.
The Chief Justice in his remarks said a strategy needs to be evolved to stop transfer of big chunk of amount that is depriving the country of foreign exchange.
Hearing a case relating to illegal allotment of official residences, the Chief Justice directed that all such residences should be vacated. He said the help of Rangers could also be sought if the need arises.
Chief Justice directed the Inspector General Islamabad police to resolve the matter within fifteen days on the basis of equity and law.