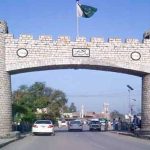 ISLAMABAD: The chief justice of Pakistan (CJP) Saqib Nisar Monday summoned chairman National Accountability Bureau (NAB) Chairman retired Justice Javed Iqbal over leak of summons issued to people in inquiries.
The chief justice, heading a three-member bench, was hearing a case regarding payment of high salaries to heads of 56 public sector private companies of Punjab government. The chief justice directed the chairman and prosecutor general NAB to appear in his chamber on August 27.
The chief justice remarked that the NAB has no right to slander people, saying that the summons should be private as such media reports would ruin the reputation of the people in society.
He said that "action be taken against any investigation officer who is found guilty of sharing information".
The NAB prosecutor assured the bench that the anti-graft body had initiated an accountability drive within the organisation.
Meanwhile, the court was informed that 54 officials had withdrawn a total of Rs520,074,000 in salaries, while 34 officials were ready to return the extra money.