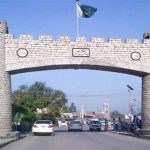 ISLAMABAD: Chief Justice of Pakistan Asif Saeed Khosa on Saturday said that the "tragic, unbelievable and shocking" attack on Punjab Institute of Cardiology (PIC) earlier this week is "an opportunity for introspection and self accountability".
"Our hearts and our minds reach out to the victims and their families. We hope and pray all concerned would like to uphold the values attached to the legal profession as well as the medical profession," said CJP Khosa, addressing the national conference in Islamabad on expeditious justice.
Justice Khosa said that he has always believed "divinity, law and medicine [to be] the noblest of professions". He called on those employed in these professions to make "every effort to keep the nobility of such professions intact".
He expressed hope that "better sense will prevail" not just in this particular incident and its aftermath but in the future as well.
The chief justice then said he would refrain from saying more on the subject as the matter is sub judice before the Lahore High Court.
On Wednesday, members of the legal fraternity had staged a violent protest at the PIC apparently on a mission to avenge a group of lawyers, who had been beaten up at the PIC a few weeks ago, soon after some video clips went viral on social media.
The incident had resulted in three deaths as the condition of some critical patients deteriorated in the absence of doctors after the lawyers barged into the hospital and damaged equipment and broke windows and doors.