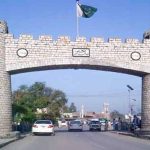 ISLAMABAD: Chief Justice of Pakistan (CJP) Justice Asif Saeed Khosa on Wednesday said that they were focusing on the training of lawyers, judges and staff.
Addressing a ceremony at the Federal Judicial Academy in Islamabad on Wednesday, he said that the nations progress on the basis of investigations and based on the investigation, the judge can review all aspects of the case.
The chief justice said that process of reforms without knowing the values of a society is ineffective, adding that the best lawyers should go for practice in the tribal districts.
Justice Khosa went on to say that research programmes should be encouraged.
Earlier today, the supreme court rejected reports of an informal meeting between Chief Justice Asif Saeed Khosa and senior journalists over the conviction of former president General (r) Pervez Musharraf by a special court.
According to a statement issued on Wednesday, the apex court rejected the reports, saying, "some misleading and out of context news items were aired/published by different TV channels and newspapers, without identifying any source, attributing these to the chief justice."
It stated that the Honorable Chief Justice of Pakistan Justice Asif Saeed Khosa had not issued any directions to the special court and the CJP.
"The above news items created an impression that the CJP was personally involved in the progress of the case before the special court," the statement added.
The statement further clarified that different benches of the top court had been hearing different aspects of the case of General (r) Pervez Musharraf and had passed various orders for early dispositions of the said case.