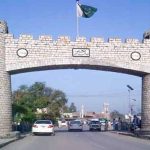 ISLAMABAD: Chief Justice of Pakistan (CJP), Justice Mian Saqib Nisar remarked that he lost nothing in his last meeting with Prime Minister Shahid Khaqan Abbasi.
The remarks of CJP that he only achieved and gained in the meeting with the premier came in hearing of a case related to illegal construction in Murree.
In a conversation with lawyer Latif Khosa, the CJP maintained, that the Prime Minister came to see him to tell his reservations.
"My responsibility is to listen to the agonies of litigant", the CJP further remarked.
The CJP added that he would not let down the judiciary and lawyers and said, "Trust me and judiciary."
On Tuesday, the Prime Minister held meeting with the CJP at the latter's chamber in Supreme Court of Pakistan's (SC) building in Islamabad.