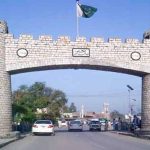 ISLAMABAD: A three-member bench of the Supreme Court headed by Chief Justice of Pakistan (CJP) Mian Saqib Nisar has ordered re-opening of South Punjab's three sugar mills.
Hearing a case pertaining to sugarcane crushing on Wednesday, the bench said that Ittefaq, Haseeb Waqas, and Chaudhry Sugar mills are being allowed to resume their operations.
The bench said that the mills are allowed to resume operations for the crushing season keeping in view the interests of the growers.
The CJP also ordered the three mills to present details of their accounts every month in the court.
The CJP further remarked that growers should cultivate sugarcane at their own risk.