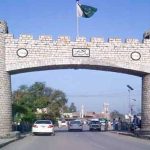 ISLAMABAD: Chief Justice of Pakistan, Mian Saqib Nisar, on Monday deplored secretary health of Khyber Pakhtonkhwa over poor conditions at psychiatric hospitals across the province.
"Have you visited psychiatric hospitals of late," the CJP asked from the secretary health during hearing of the case regarding condition of mental hospitals.
Justice Nisar said condition of patients at all those hospitals was worse than animals. "Even people don't keep their dogs in such conditions at their homes," he lamented.
He deplored that patients at psychiatric hospitals were trussed up and made to lie on the ground.
"We have improved the conditions after your visit to the facilities, while we are also establishing a separate fountain house," Secretary health responded.
The CJP added that he had also found expired medicines at a hospital, "even doctors were also not present there."
He asked: "Do you have a reason to claim that your province has become a paradise?" The conditions in the province are worse, he added.
Justice Saqib Nisar said he would again visit the hospitals in three to four days to see improvement, if there was any.
A report stating mechanism of hospital waste disposal was also presented before the apex court.
The court ordered secretary health to furnish progress report every 60 days on the matter. The hearing of the case was adjourned for two months.