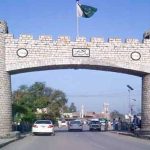 ISLAMABAD: Chief Justice Mian Saqib Nisar on Tuesday has refused to take his salary in the aftermath of a case pertaining to non-payment of dues to employees of Pakistan Works Department (PWD).
While hearing the case, the CJP remarked that the PWD employees have yet not received their salary despite assurances from the finance secretary. "Where is the finance secretary. The employees have still not been paid despite his assurances," said the CJP.
"Do not pay me my salary unless and until these employees have been paid their dues," he said.
Expressing resentment over the matter, the CJP asserted that the employees of the state are not paid salaries on time.
"Do not send my salary check to my account rather give it to my employees after paying the employees. They also have a belly with them which needs to be fed," he added.