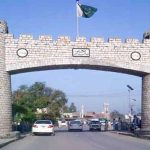 LAHORE: The Chief Justice of Pakistan Justice Saqib Nisar on Sunday took notice of Quaid-e-Azam solar power plant and power companies.
Chief Justice has also summoned details pertaining to the solar plant's costs, production and expenditures.
The CJP directed the authorities concerned to submit a report regarding the power companies' performance and expenditures.
Quaid-e-Azam Solar Power Limited is a public-sector for-profit company established by the Punjab government as the first-ever utility-scale solar power plant in the country in 2013, which commenced commercial operation in 2015.
The first unit of the project was inaugurated in 2015 by former prime minister Nawaz Sharif in Bahawalpur. The model project, completed at a cost of Rs11 billion, has been constructed within 11 months.
Auditor General of Pakistan (AGP) and the National Accountability Bureau (NAB) had initiated an investigation pertaining to alleged embezzlement in its construction.
The AGP reportedly found irregularities in the commencement and operation of the company and its various processes which were presented in an audit report for the period 2013-2017.