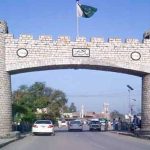 PESHAWAR: Caretaker Chief Minister (CM), Justice Dost Muhammad Khan here Tuesday directed for thorough inquiry to determine names of officials who provided details of government documents related to expenditures of Khyber Pakhtunkhwa House, Islamabad to the media.
The inquiry was ordered to ascertain if there were any vested interests behind making public a government document and determine real motive behind this misconduct, said a statement.
The inquiry committee will also fix the responsibility upon persons involved in this illegal practice and expose elements behind this conspiracy which was an attempt to dispute the impartial status of the KP caretaker setup.
The CM also directed for conducting audit into the matter through a third party.