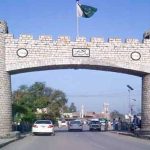 LAHORE : Former federal minister and PTI leader Chaudhry Fawad Chaudhry has said that Chief Minister Chaudhry Parvez Elahi has signed a summary for dissolution of Punjab Assembly.
Talking to newsmen after Chief Minister Pervez Elahi's meeting with PTI chairman Imran Khan, Fawad Chaudhry said that the chief minister has sent the summary to governor Punjab for dissolution of the Punjab assembly. He said that the Khyber Pakhtunkhwa Assembly will also be dissolved.
The PTI leader said that the advice has been sent to the Punjab Governor. He said that the Khyber Pakhtunkhwa assembly will also be dissolved with the Punjab Assembly.
According to sources, Imran Khan has also directed the chief minister of Khyber Pakhtunkhwa to send summary for provincial assembly dissolution to the governor.