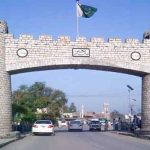 PESHAWAR: Chief Minister Khyber Pakhtunkhwa Mehmood Khan on Sunday warned the Sui Southern Gas Company (SSGC) and the Peshawar Electric Supply Company (PESCO) to refrain from overbilling.
"The SSGC and the PESCO should refrain from overbilling. They should not create hurdles for the masses and the government," Mehmood Khan said after people approached him to register their complaint against overbilling by the utility providers.
He said ignorance of the SSGC and PESCO created the issue of law and order. Both the organisations were accountable before the public and government, he maintained.
The KP chief minister directed both the utility providers to set their direction right. He said it was imperative to hold black sheeps accountable in both the organisations.
In April 2017, Jamaat Islami (JI) held a sit-in outside the Governor House against power load-shedding and over-billing in Karachi.
Holding placards in front of the governor house, hundreds of JI workers took to the street to lodge a complaint against K-Electric by urging government to take stern action against the power utility.
JI's Karachi emir Hafiz Naeem-ur-Rehman threatened the provincial government of backlash over police intervention during the protest, as what he called it a 'peaceful sit-in'.
Addressing the sit-in, Naeem-ur-Rehman said that the power tariff should be decreased with immediate effect.