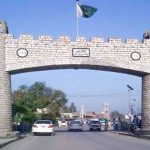 LAHORE: National Database and Registration Authority (NADRA) has on Tuesday clarified that the Computerized National Identity Cards (CNICs) found in garbage had expired in 2010.
According to details, the officials of NADRA have further said that the authority had renewed the cards after they expired.
It is worth noting that trash pickers found three sacks full of CNICs in Lahore which were later seized by the local police.
After the incident, a team of NADRA arrived in the police station where the cards were brought and started investigations.