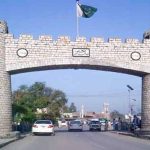 ISLAMABAD: Federal Minister for Science and Technology Fawad Chaudhry has on Tuesday announced that a committee has been constituted to finalize the calendar to indicate the exact dates of Ramadan, Eid-ul-Fitr, Eid-ul-Azha and Moharram for the next five years with 100% accuracy.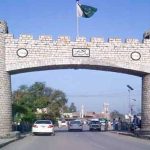 According to details, the committee comprises Dr Muhammad Tariq Masood (Joint Scientific Adviser, Ministry of Science and Technology), Waqar Ahmad (Lecturer, Meteorology Department, CUI, Islamabad), Nadeem Faisal (Deputy Director, Meteorology Department), Abu Nasan (Deputy Director, Meteorology Department) and Ghulam Murtaza (DCM, SUPARCO, Islamabad).
"Ministry of Science n Tech Committee to resolve #moonsighting controversy constituted," wrote Fawad Chaudhry on Twitter.
In an interview, Fawad Chaudhry had said gathering of religious scholars just for the purpose of sighting moon burdens national exchequer and is synonymous to waste of public money. He said rather this should be done voluntarily.
The minister had added that why religious scholars are using 100 years old telescope for the purpose of moon sighting. He said whole matter revolves around setting and rising of sun and it is a scientific process.
He said the religious scholars think that using a century old telescope is perfectly right while the use of new technology is wrong in their eyes. "I will put my suggestions before cabinet and it is up to them to approve it," he said.