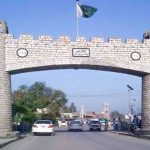 ISLAMABAD: Federal Minister for Finance Ishaq Dar on Monday alleged that some hidden elements are busy in hatching conspiracy against Prime Minister Nawaz Sharif and PML-N government to topple democratic setup in the country.
Finance Minister Ishaq Dar appeared before the Joint Investigation Team (JIT) probing the Sharif family for questioning at the Federal Judicial Academy in Islamabad. "I answered the questions the JIT asked today because I believe whatever the situation is, it is very transparent," Dar said speaking to the media after the proceedings.
"The first notice I received was dated June 28." Dar said, denying claims that he had been summoned by the JIT thrice before but had failed to appear due to prior commitments.
He claimed that Prime Minister Nawaz Sharif's name had not been mentioned in any case nor in any company documents. He alleged that those whose names are mentioned in such documents, however, were the heads of political parties.
Dar claimed that there has been a spectacle in the country for the past 23 years, adding that certain references that were filed during the rule of Gen Musharraf were based on lies. He said that PTI chief Imran Khan has realized that he could not become Prime Minister of Pakistan through democratic process and now trying to come into power through undemocratic ways.
Dar said that he has answered all the questions being asked by JIT members adding that PM Nawaz is not involved in corruption and money laundering.