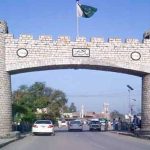 LAHORE: Prime Minister Shehbaz Sharif has summoned a consultative meeting of his allies on April 26 to discuss the negotiations with the Pakistan Tehreek-e-Insaf (PTI) for holding simultaneous elections.
The Jamaat-e-Islami (JI) secretary's information stated that the Prime Minister had contacted JI emir Sirajul Haq on the phone to congratulate him on Eidul Fitr. Sirajul Haq expressed his gratitude to the Prime Minister, and both leaders discussed the political situation in the country.
The Prime Minister informed Sirajul Haq that he was consulting with allied parties after speaking to him, and had called for the consultative meeting on April 26. The JI amir expressed his belief that it was the Prime Minister's responsibility to lead the country out of the current situation.