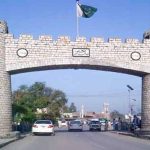 KARACHI: Citing Pakistan Tehreek-e-Insaf's invitation, Muttahida Qaumi Movement-Pakistan (MQM-P) leader Farooq Sattar on Thursday said he is consulting with close friends regarding their offer to join the party.
A day earlier, Sattar claimed that the ruling PTI offered him to contest the upcoming by-elections from their seat for the NA-247 lacuna after the resignation of president-elect Dr. Arif Alvi.
"I am consulting my close friends over the offer," he said while speaking to the media outside the ECP on Thursday.
"PTI wants me to contest the by-election on NA-247 from Alvi's seat," the MQM-P leader added.
Sattar had lost the NA-247 seat to PTI candidate Dr Arif Alvi during the general elections, but the seat fell vacant after ALvi was election as the country' 13th president.
Earlier today, the MQM-P leader approached the Election Commission of Pakistan (ECP) with a petition over election expenses.
He said he has moved the ECP against "excessive expenditure" carried out by parties on political campaigns.
"The ECP has allowed each candidate for a National Assembly seat to spend Rs4 million during campaigning but political parties spend millions," he issued.
Adding to his concern, he stated that some political parties spend millions on their election campaigns which leaves other candidates at an unfair match.