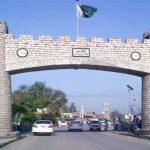 ISLAMABAD: Pakistan Peoples Party Co-Chairperson Asif Ali Zardari Wednesday rejected former prime minister Nawaz Sharif's statement against judiciary and alleged that Nawaz's has himself unveiled his anti-democratic agenda.
Talking media after chairing party meeting, Zardari said that contacting Nawaz in such conditions would mean betraying the country.
Nawaz claimed that the verdict was the anger and grudges of the judges, he said. "After attacking the judges, he presented his unknown agenda in front of everyone." Nawaz is pursuing the agenda of certain international powers, he claimed. He said the PPP would never let Nawaz succeed in his plans.
"Nation knows that everyone knows everything about me. I will never become a part of any conspiracy against the democracy."
"An attack on judges is an attack on Constitution, and an attack on Constitution is an attack on democracy," he remarked. "Nawaz considers himself above to be law and accountability," he added.
"Nawaz is playing a double game with the nation," he alleged, adding sometimes he gives statements against Shahbaz, other times he shows that they are united.
Including Pakistan Tehreek-e-Insaf Chairperson Imran Khan in his attack, Zardari remarked: "One doesn't accept his warrants of arrest, while another doesn't accept court's verdict against him.
"Still both the leaders give lectures on law and Constitution to the people," he added.