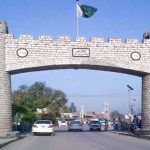 ISLAMABAD: The Supreme Court on Tuesday indicted Pakistan Muslim League-Nawaz (PML-N) leader Daniyal Aziz in a case pertaining to contempt of court.
SC's judge, Justice Mushir Alam read out the charge sheet against Daniyal Aziz saying that the PML-N leader ridiculed a judge and committed contempt of court.
Daniyal Aziz; however, pleaded not guilty.
Lawyer of Daniyal Aziz, Ali Raza will present his arguments in the next hearing of the case.
The case was initiated against the Daniyal Aziz on February 2 over his alleged anti-judiciary speeches and remarks made during television shows.