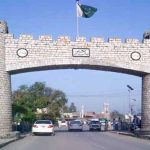 ISLAMABAD: Chief Justice of Pakistan (CJP), Justice Saqib Nisar while hearing a case pertaining to contempt of court against Pakistan Muslim League-Nawaz (PML-N) leader Nehal Hashmi remarked he would have drowned in shame had he made such remarks against judiciary.
A three-member bench of the Supreme Court headed by CJP, resumed hearing of the case as the PML-N leader appeared in the court.
During today's hearing, CJP Saqib Nisar played a video clip of the PML-N leader's latest controversial remarks against the judiciary.
Upon this, Hashmi asked for forgiveness and said that these remarks were not for the judiciary.
In response to Hashmi's plea for forgiveness; the chief justice remarked, "how dare you appeal for forgiveness.
The court then summoned bar representatives to give their input in the case and adjourned hearing until tomorrow.
Nehal Hashmi was expected to be indicted today in the contempt of court case.