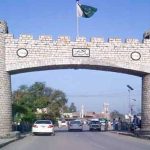 ISLAMABAD: Prime Minister Imran Khan, while speaking to media persons over his government's measures to control the spread of COVID-19 disease in the country, announced on Friday forming a 'corona relief tiger team' to distribute food among deserving families during a possible complete lockdown in days to come.
PM Imran, who chaired a meeting of National Coordination Committee on coronavirus in Islamabad earlier in the day, said that all provinces and Gilgit-Baltistan have decided that the transportation of food items would be completely exempted from all restrictions in place across the country right now to stem the spread of the virus.
"Secondly we have decided that factories that are associated with food items and essentials commodities will continue to function… and in this regard we are formulating a mechanism," he added.
The prime minister said that a youth team would be formed in case a complete lockdown is inevitable. "We will register them through the citizenship portal," he added.
The "corona relief tiger team" will be formed to distribute food during the complete lockdown, said the PM, adding that the registration process through the Pakistan Citizen Portal will begin from March 31.
"From the very first day, I was afraid that our daily wagers, roadside vendours and downtrodden segment of the society would face immense difficulties if we right away imposed a complete lockdown," said the premier.
"Till now there is no coronavirus case linked to China in the country… 70 per cent of our cases are linked to Iran," he said. "We should however be prepared as we cannot predict that after two weeks the coronavirus cases would not spike," he added.
He said overseas Pakistanis will also be approached to submit donations in a State Bank of Pakistan account, which will be formed by the next week to ease the pressure on foreign exchange reserves.
"During these testing times, I want our overseas Pakistanis to come forward and help their countrymen," he remarked.
PM Imran also assured that there is no food and flour shortage in the country.
"Ghabrane ki zarorat nahi hai (there's no need to panic)," he reiterated.
The prime minister also asked the authorities concerned to release all those arrested for violating lockdown restrictions.