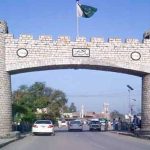 ABBOTTABAD: Pakistan Tehreek-e-Insaf Chairman Imran Khan said on Sunday that corruption was a major hurdle in foreign investment in the country.
Addressing a public meeting here, the PTI chief said it was corruption that was depriving you (masses) of education and employment.
He said masses were the biggest power to prevent rulers from corruption. PML-N-led government had stolen public money worth Rs62 billion. Our prime minister has been caught red-handed. We cannot progress until the corrupt people are taken to the task.
The PTI chief said the Panama case had exposed money laundering of Nawaz Sharif.
He said Saeed Ahmed had been appointed president of National Bank of Pakistan in reward for 'helping Nawaz Sharif in committing money laundering'.