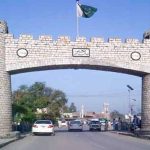 ISLAMABAD: Pakistan Tehreek-e-Insaf (PTI) Chairman and Prime Minister-in-waiting Imran Khan has said that courage and valor was the trademark of our Jawans (soldiers).
In his message on police martyrs' day, the PTI chief paid tribute to the police personnel who embraced martyrdom in the line of duty.
He added that they also valued sacrifices rendered by the families of martyred policemen.
Imran Khan said police had always discharged their duty amid tough and unfavorable conditions.
He said police of the entire country in general and Khyber Pakhtunkhwa in particular have rendered unparalleled sacrifices in war against terrorism.
Imran Khan said that PTI had vowed to introduce Khyber Pakhtunkhwa-like police reforms across the country.
He added that they had to equip the police with professional expertise to deal with challenges.