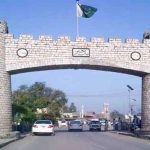 ISLAMABAD: The three-member special bench of the Supreme Court (SC) hearing the Panama Papers case observed that it would go through all the material related to the case before giving a verdict.
Justice Ijazul Ahsan said that money trail of London properties was a complex issue which is to be investigated.
He also remarked that the court would decide whether or not recommendations of the Joint Investigation Team (JIT) be implemented as any order on the issue would be passed out by the court.
Hearing of the case was adjourned till tomorrow.