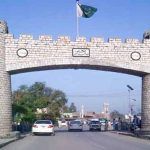 LAHORE: Court on Friday has reserved verdict in case regarding custody of singer Humaira Arshad's child after she parted ways with her ex-husband, model turned actor, Ahmad Butt on September 5.
As of now, the child is living with her father and Arshad is pursuing a case in Sessions Court for the purpose.
Few months ago, Arshad addressed a press conference after she failed to reconcile then with ex-husband. However, within few days, it was announced by the two of them that everything had worked out and there was no outstanding misunderstanding between them.
Months later, on August 31, it was reported that the couple was parting ways as it was not working out for them.
Butt stated that the divorce came out of mutual consent.