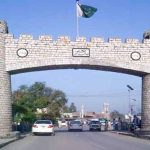 MULAN: The civil court of Multan on Tuesday has issued a restraining order against launching of Pakistan Tehreek-e-Insaf (PTI) chairman Imran Khan's former wife Reham Khan's controversial book and directed to submit reply till June 9.
A plea was submitted in the civil court of Multan to halt the launch of Reham Khan's controversial book.
The statement of the plea claims that some of the book content is allegedly against the fact and reality.
The restraining order of the civil court directed Reham Khan, Hussain Haqqani and Pakistan Electronic Media Regulatory Authority (PEMRA) to submit reply till June 9.
It is pertinent to remember that the pandora box opened when actor Hamza Ali Abbasi took to social media and claimed that he had somehow read the manuscript of book written by Reham Khan.
According to actor and PTI activist Hamza Ali Abbasi, Reham in her book has declared Imran Khan as the most evil man to walk on the face of the earth while Reham herself is the most pious, righteous (Tahajjud guzaar) woman ever and Shehbaz Sharif is an amazing guy.
Hamza Ali Abbasi further said that there is a big agenda behind the book and added that the timing of the publication of the book is also very important and significant, as the book was announced to be published just before the general elections in Pakistan.
However Reham Khan has denied the claim and said that her book revolves around the character related to her life.
Moreover Reham also denied on Monday that she received money from Punjab CM Shehbaz Sharif or any meeting with Maryam Nawaz.