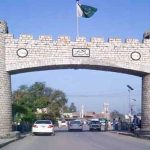 ISLAMABAD: A sessions court in Islamabad ruled on Tuesday that Imran Khan would be indicted in the Toshakhana case on February 7.
The PTI chief had been summoned in person on Tuesday but did not appear in court. Imran has already been disqualified by the ECP in the case and the commission is now pursuing criminal proceedings against him.
Additional sessions judge Zafar Iqbal asked Imran Khan's counsel to submit surety bonds worth Rs20,000 to ensure his appearance at the next hearing. However, he denied the request made by ECP lawyers to issue warrants for Imran's arrest.
The court asked Imran Khan's lawyer to submit his power of attorney, however, the ECP lawyer argued that the power of attorney cannot be submitted unless Imran Khan is present in the court. The court therefore ruled for surety bonds so Imran's presence could be guaranteed at the next hearing.
Imran Khan has sought to to be exempted from the hearing on the health grounds since he is recovering from injuries sustained in an assassination attempt on November 3.
The Toshakhana case is related to misappropriation of gifts given to Pakistan's chief executive by the heads of other countries. Former heads of government are allowed by law to take home objects from the Toshakhana by paying a fraction of their original value. Imran Khan has been accused of purchasing valuable items at a price lower than legally required.
One of these objects was a Graff watch encrusted with diamonds which carried an image of the Holy Kaaba. The watch had been gifted by the Saudi crown prince. Imran Khan was accused of selling off the watch in the UAE through Farah Gogi, a friend of the former PM's wife.