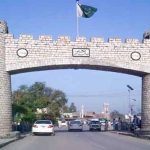 RAWALPINDI: Minister of State for Information and Broadcasting Marriyum Aurangzeb on Monday said when the verdicts are against the Constitution, then they have to be justified.
She added that former prime minister Nawaz Sharif's statement should not be taken as being against any institution.
The minister for information also said decisions, such as the one taken on July 28, create hurdles for development and progress.
"When decisions such as July 28 come, it affects the progress of a country."
She also questioned why the same benchmark was not followed in Nawaz Sharif and Imran Khan's case, as one was "disqualified over and iqama and the other who had an offshore company was let go".
Aurangzeb added that giving a statement in one's defence does not mean that there is a clash with institutions.
She had earlier said that the decision was not surprising in the Imran Khan case was not surprising.
"Nawaz Sharif, during his GT road rally, had also said that one law can not have two sides," said the minister.
She had further said that on one hand Nawaz was disqualified on the basis of an Iqama and receivable income which he did not withdraw, while on the other hand, existence of an offshore company and foreign funding was said to have no bearing on the case.