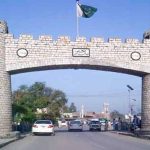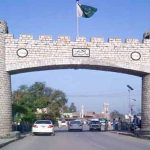 PESHAWAR: Governor Khyber Pakhtunkhwa Engr Iqbal Zafar Jhagra said, CPEC will not only benefit Pakistan but it will also be a game changer for South Asian Region as a whole and will bring economic revolution and progress.
He said concrete steps are being taken for the uplift of the tribal people and to bring them into mainstream. The Federal Cabinet has approved the FATA reforms in this connection.
He expressed these views while talking to a delegation of foreign participants of 113th Advance Railway course at Governor House, here on Thursday.
The Governor said there is no dearth of natural resources in FATA that could be utilized to benefit people of the tribal region.
On the occasion Additional Chief Secretary FATA gave detailed briefing to the participants. Briefing was about the history of FATA, administrative work and Infrastructure. Later, he also answered the questions asked by the participants of the delegation.