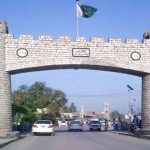 ISLAMABAD: Information Minister Fawad Chaudhry Thursday said that the federal cabinet has decided to start crackdown on smuggling of mobile phones in the country.
Addressing a press conference after federal cabinet meeting, the information minister said that by this year's end, the smuggled phones would not work in the country.
He also announced that the cabinet approved the appointment of Air Marshal Arshad Malik as chairman of Pakistan International Airlines (PIA). He claimed that the PTI was in a debt of Rs406 billion as it was facing Rs 2billion debt per month. He said that the new chairman was directed to fix the institution's economic condition immediately.
The cabinet also approved appointment of Aoun Abbas as chairman of the Baitul Mulk, he said.
Pakistan's condition was like that of a house looted by thieves, he said, adding that those responsible for the country's current state should be taken to court.
About Naya Pakistan Housing Programme, the minister said that the houses would be constructed on government's land, which would be leased to the people on low rates.
About Shahbaz Sharif, he said that the parliament would get a chance to ask Shahbaz Sharif about his actions as the speaker has issued his production order.