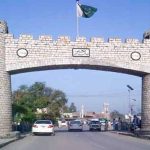 ISLAMABAD: The main black box and voice recorder of a Pakistan International Airlines (PIA) plane that crashed on December 7 near Havelian in Abbottabad District with 47 people on board has been deciphered by experts, officials confirmed on Wednesday.
According to the same sources, the black box and voice recorder of ATR-42 aircraft has been sent back to Pakistan from France after the experts did the decoding.
The completion of the decoding process would also facilitate teams probing the deadly crash including a special team of the France-based turboprop aircraft manufacturer ATR, aircraft's engine manufacturers Pratt & Whitney and the Safety and Investigation Board (SIB) of the Civil Aviation Authority (CAA) with their individual investigations.
A PK-661 flight carrying 47 people including famed singer-turned-preacher Junaid Jamshed issued a 'Mayday' call on December 7 before losing radar contact and crashing into a mountain, killing everyone on board.
Engine trouble was initially believed responsible, but many questions remain, stirring new worries about the safety record of PIA.
The aircraft appeared to have suffered a failure in one of its two turboprop engines just before the crash, to be confirmed by the investigation.