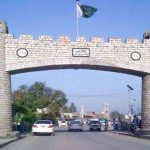 ISLAMABAD: Special Assistant to the Prime Minister on Information and Broadcasting Dr Firdous Ashiq Awan on Sunday has said that those wanted by law are holding consultations on legislative matters.
In a tweet, the special assistant said that all the leaders of Pakistan Muslim League-Nawaz (PML-N) are gathered at the residence of absconders in London.
As it is right of every prisoner to get medical treatment, it is also the right and obligation of the law to hold violators accountable, said Dr Firdous.
Earlier, Dr. Firdous Ashiq Awan said that the incumbent government should be given at least 72 months to fix the 72-year-old system of the country.
SAPM Awan expressed that Maryam Nawaz is a convicted woman and her bail plea should be dealt as per law. "I hope that the court will announce a verdict according to the constitution and law of the country", she expressed.