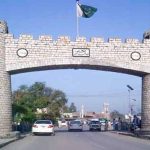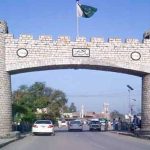 ISLAMABAD: Finance Minister Asad Umar on Monday said that Pakistan's economy has see-off the crisis phase adding that the economy is now in transition phase and gaining stability.
Addressing a ceremony in Islamabad, Asad Umar said that the Pakistan Tehrik-e-Insaf (PTI) government was handed over a patient economy in ICU, which was cured with immediate steps.
The Finance Minister said Pakistani economy has see-off the critical phase now it is in transition phase and gaining stability.
Asad Umar said talks with the International Monetary Fund (IMF) for another bailout package are in final stage. He thanked Dr Hafeez Pasha for his framework that helped in striking a deal for a fresh bailout package for Pakistan.
Lamenting the wrong policies of the past governments, he said we took fresh loans not to pay off older one but just to pay their heavy interest. He added that more than Rs 800 billion were paid against interest of the loans.
Umar said country's export was at 13 per cent in 2003, but now it has dropped and standing at 8 per cent.
Highlighting the importance of the Federal Board of Revenue (FBR) for the uplift of the country's economy, the finance minister relayed that whole Pakistan is eyeing at the FBR. "Nothing will change in the country, if FBR remain unchanged."
He regretted that no one is interested in paying taxes in the country and requested the Pakistan's supreme tax collection body to create ease for the tax payers in the country.
Asad Umar said government has decided to introduce amnesty scheme and advised people of the country to get benefit the scheme.