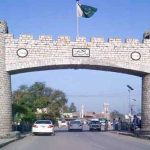 In a society where we live making mistakes is something that would lead us to the conclusion of being left with guilt, embarrassment and regrets. Completely missing the point of learning through that mistake because it was meant to teach us a lesson not to be left with only regrets. Therefore, repeating same mistakes is what we usually observe either it's a child who just attempted to do something mischievous and now would attempt to tell a lie so that the mistake is hid; or even if it's a fully grown adult who is into some situation at the workplace where the mistake happened and besides making efforts to be learning a lesson out of it some serious efforts are done in order to make the mistake invisible. Situations leading to the embarrassment for accepting facts that would prove or mistake is basically the factor of FEAR that is making the one uncomfortable and diverting their attention to hide things rather than acceptance and corrections.
THE FACTOR OF FEAR
Recalling a dialogue from a movie I watched in which one was asked which business is the most successful one and the reply got was the business that sells FEAR. Well on many notes the reply was very valid and fit completely in the world we live. Here we have been taught not to do mistakes but we haven't been guided about what if mistakes happen? What's Next?
In the result of which the mindset that has been terrified to stick to be the PERFECT person having no exceptions of making mistakes develops to do anything but not to accept what has been done wrong. There you go !! You have got the push to have all rights to be scared due to which the most convenient way to escape this uncomfortable feeling is TO BLAME.
FEAR says: "JUST POINT THE FINGER, NO MATTER HOW MANY POINTS AT YOU !!"
MAKING RIGHT CHOICES AT THE RIGHT TIME
Taking initiative with firmness and courage happens only when we overcome our fears and decides to stand by our actions as a responsible person. Playing the blame game is not just a cowardly act but also a state of denial towards truth which will apparently lead to the trust issues one will have to suffer every now and then. This will also result in characteristics like lies, carelessness and the worst one is being extremely selfish towards others as they will not hesitate to blame others for their faults. Indulging unnecessary fears in the upbringing spoils the morality of a person; if we expect individuals to be responsible then we must let the belief grow that being accountable for one's act is brave and its absolutely okay to be wrong but what's not okay is NOT to learn from the situations.
SHOUT OUT TO THE GUARDIANS
Besides scientific researches it's my personal belief as well that what inculcates into an individual during their childhood matters genuinely throughout their lives. So much so that their important life decisions can rely on the upbringing they received from their respective guardians. Parents, teachers, mentors and leaders this goes to all of you; as you have the power to change the trend for an individual's life FROM the fearful mindset that confronts the truth and put blames on others for their mistakes TO confident, wise and consistent mindsets that would instead putting blames will take strong initiatives that will change centuries for future generations.