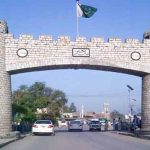 SRINAGAR: In Occupied Kashmir, Indian authorities continued to impose curfew and other restrictions on second day converting the entire territory into a big jail through huge deployment of forces.
All educational institutions are closed while Internet services snapped across occupied Jammu and Kashmir.
There is no contact of the external world with the residents of the valley while, local newspaper failed to update their online editions.
Majority of newspapers could also not be printed due to curfew and other restrictions.
The entire resistance leadership including Syed Ali Gilani and Mirwaiz Umar Farooq continued to remain under house arrest or in jails.