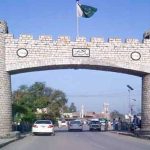 SRINAGAR: In occupied Kashmir, curfew and other restrictions, imposed since August 5, have been further intensified to prevent Muharram processions across the territory.
According to Kashmir Media Service, the commercial hub of Lal Chowk and adjoining areas are completely sealed by the police and Central Reserve Police Force with concertina wires at all entry points and two major arterial stretches, MA Road and Residency Road, to disallow public movement.
The restrictions were such that even those with valid passes issued by the district authorities were not allowed to move by the forces' personnel. At places, even the medical emergencies faced problems due to barricaded roads.
Police drove around the city from early Sunday, announcing through loudhailers that "residents are informed not to venture out of their homes". "Strict action under law would be taken against violators.
However, people defied curfew and restrictions took out processions at many places including Abiguzar locality in Srinagar city centre.
On the other hand, The French news agency, AFP said that the participants of at least two processions on Sunday were detained and taken away in police vehicles. Police were also hitting the mourners with bamboo sticks.
The news agency citing witnesses said at least six more similar processions were taken out, with police also detaining the participants.
Meanwhile, normal life remained severely affected in Occupied Kashmir on the 36th consecutive day, today, with all markets closed with transport off the road. There is no internet and mobile phone service in the Kashmir valley, which remains cut off from the rest of the world since August 5 due to suspension of internet, mobile and landline phones, while TV channels are also closed.
Curfew and other restrictions have rendered the common man with acute shortage of essential commodities and hospitals without medicines. Patients have been adversely hit by the clampdown.