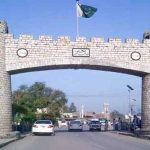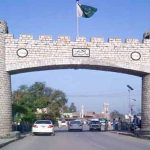 KARACHI: A dacoit was killed during an exchange of fire with security guards after he attempted to rob a cash van stocking up an Automated Teller Machine (ATM) installed at a private hospital here on Wednesday.
SP Gulshan-e-Iqbal Town Abid Qaimkhani told Geo News that Rs6200,000 were being brought in the cash van to top up the ATM.
Upon attempting to snatch away the money, security guards opened fire at the robber, killing him on the spot, he said.
One security guard also received bullet wounds during the fire exchange, the SP Gulshan added.