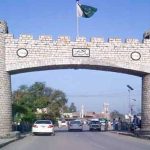 The Islamic State (IS) commonly known as Daesh has claimed responsibility for targeting a vehicle of the medical team of the Afghan soldiers in Herat province of Pakistan. At least five people were killed in the deadly attack.
The Afghan Ministry of Defense through a statement expressed condolences with the families of those killed in the attack and said that no amount of brutality from the enemy could weaken the commitment of the security forces.
The statement read that the medical staff van of the Al-Farooq Corps was attacked in Herat yesterday, resulting to five martyrdoms and many others were injured.
According to Afghan news organisations, the explosion reportedly occurred when security forces medics were on duty in a vehicle. Five were killed and more than 15 people were hurt in the explosion. ISIS claimed responsibility for the explosion.