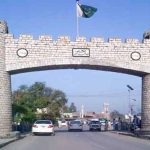 KABUL: Daesh terrorists wanted for carrying out a attack on Pakistan embassy and Chinese nationals in Kabul were killed in Taliban fighters operations, said Zabihullah Mujahid, official spokesperson for the Islamic Emirate of Afghanistan, on Thursday.
In a Twitter post, he said that the operations were carried out in Kabul and Nimruz provinces.
د تیرې ورځې د عملیاتو وروستي جزیات:
تیره ورځ په کابل او نيمروز ولايتونو کې د داعشیانو په يوه مهمه او خطرناکه شبکه چې په کابل ښار کې یی په لانګان هوټل (چې چینايي اتباع په کې اوسیدل)، هوايي میدان او د پاکستان په سفارت او ځینو نورو اهدافو بريدونه تنظيم او سرته رسولي وو
۳/۱

— Zabihullah (..ذبـــــیح الله م ) (@Zabehulah_M33) January 5, 2023
Spokesperson Zabihullah Mujahid said the militants of the "dangerous network" were involved in targeting the Pakistani embassy and a hotel where Chinese nationals were staying in December last.
On Dec 2, the militants attacked the embassy in Afghanistan's capital in which Chargé d'Affaires (CdA) to Afghanistan Ubaidur Rehman Nizamani escaped unhurt but one of his guards was critically wounded.
The action resulted in killing of eight terrorists while seven were arrested, the spokesperson said.
He added that a huge cache of weapons, hand grenades and landmines was recovered from the militants.
په نتیجه کې درې واړه پټنځايونه له منځه لاړل، ۸ تنه داعشيان ووژل شول، ډیری سپکې وسلې، لاسي بمونه، ماینونه، چاودیدونکي واسکټونه او منفجره مواد ترلاسه شول، ۷ تنه داعشيان ژوندی ونیول شول او یو شمیر مشکوک افراد هم د پوښتنو لپاره توقیف شول.
په وژل شوو کې بهرني داعشیان هم وو.
۳/۳

— Zabihullah (..ذبـــــیح الله م ) (@Zabehulah_M33) January 5, 2023
Mujahid said that they have taken more suspected people into custody for investigation.