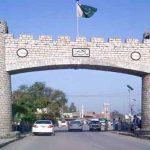 ISLAMABAD: Finance Minister Ishaq dar has called for promoting the existing Islamic Banking products and introducing new ones in the market.
He said this while talking to Governor State Bank Ashraf Mahmood Wathra, who called on him and discussed growth of Islamic banking in Pakistan.
The Minister emphasized the need for coordination between all stakeholders for implementation of Islamic Banking System.