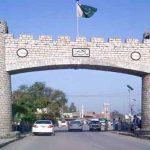 ISLAMABAD: Minister for Finance Ishaq Dar has dispelled the rumors about the demonetization of Rs. 5000 currency notes and withdrawal of Rs.40,000 prize bonds.
In a statement issued by the Ministry of Finance, the minister said that these rumors are totally baseless and are spread by the vested interest for ulterior motives.
He further said that even no such proposal is under consideration of the government.