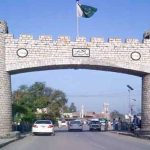 ISLAMABAD: Federal Minister for Finance and Revenue Ishaq Dar Friday held the Imran Khan's government responsible for the current economic crisis in the country, saying that Imran Khan has damaged Pakistan for his cheap politics.
Addressing a press conference here, the federal minister rejected the PTI's demand for his resignation and strongly criticized PTI for what he called spreading "fake news" regarding Pakistan heading towards default. He blamed the PTI government for pushing the country on the brink of default. He claimed that the PDM's coalition government has saved the country from default by prioritizing the state over their politics.
Ishaq Dar said that when the PDM toppled the government of Imran Khan through a no-confidence motion, the coalition leaders decided to keep aside all political interests in the best interest of the country.
"Imran wants to see the country go into default. But the country will not default at any cost," Dar said, asking Imran Khan to think about the country instead of doing cheap politics.
He said that a debate about country's economic condition was going since yesterday, adding that today was the day to tell Imran Khan the truth. He blamed the PTI chief for the current economic woes, saying that Imran Khan's arguments were quite shocking.
He said that the country had to face severe damages due to the recent flash floods, adding that wheat and pulses were being imported.
Dar claimed that during Nawaz's tenure, the country's GDP was 5.4 per cent. It was decreased to 3.5 percent in Imran Khan's period. "Due to the mismanagement and bad governance of Imran Khan, the country had to face severe economic hardships," he said
About inflation in the country, the finance minister said, "the entire world is witnessing inflation. Imran is also aware of the global situation."
He said that the deal with IMF would be signed very soon, adding that the SBP's forex reserves would be raised to $10 billion by June 2023.