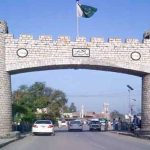 ISLAMABAD: Federal Finance and Revenue Minister Senator Ishaq Dar has said that that Pakistan had met all the conditions set by the International Monetary Fund (IMF) for the release of a $1.1 billion tranche.
Talks have been ongoing since February to resolve issues surrounding the ninth review of the Extended Fund Facility (EFF) of the bailout package, with the 10th review looming. The IMF has set various conditions for the bailout package, including the generation of domestic revenue through taxation and tariffs, waiving subsidies, and obtaining external financing from friendly countries.
Ishaq Dar said that Saudi Arabia and the United Arab Emirates (UAE) have both pledged to provide $3 billion to Pakistan, with $2 billion from Riyadh and $1 billion from Abu Dhabi. He stated that the IMF has been informed of these commitments. Dar expressed optimism that the IMF would soon sign the staff-level agreement and get it approved by its Executive Board.
Failure to obtain IMF funding has led to Pakistan's foreign exchange reserves falling to a level that can only cover a month's worth of imports. Completion of the IMF programme, which has required Pakistan to take a range of measures, including reversing subsidies, hiking energy and fuel prices, and imposing a permanent power surcharge, is critical for the country to avoid defaulting on external payment obligations. The IMF programme is due to disburse another $1.4 billion to Pakistan before its conclusion in June of this year.