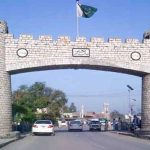 ISLAMABAD: Pakistan Tehreek-e-Insaf (PTI) chief Imran Khan on Wednesday assailed the government over its recommendations on the Dawn Leaks inquiry report and insisted that the report should be made public.
In a series of tweets, Imran Khan said that the manner in which Dawn Leak issue was resolved showed clearly there was one law for the powerful and another law for the weak.
Imran Khan said that Hillary Clinton said she lost because of security issue over her email leaks. "Here nation kept in dark on how national security breach resolved," he maintained. He said that Dawn Leaks issue was never about army and government but was about national security. "The whole nation now needs to know what was "settled"," he concluded.